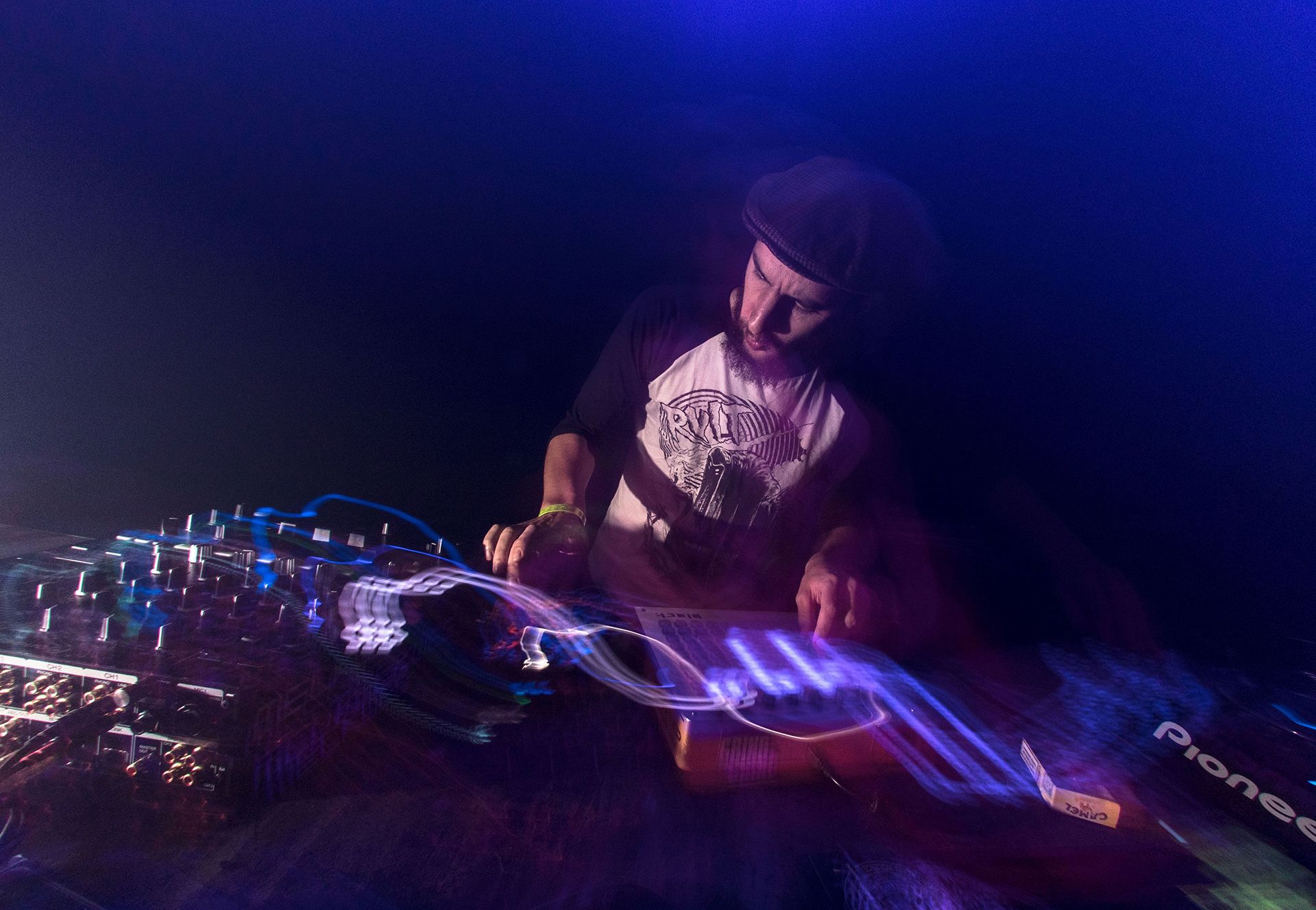 Stazma The Junglechrist
Hailing from the same French stock as Monster X, Rotator and the infamous Peace Off imprint, Julien Guillot has been smashing up raves across the world for 10 years (since his first release on Peace Off in 2008) and is showing no signs of slowing down.
Having taken the early breakcore ethos of genre mashing and amen splicing, Julien delivers a sound made of jungle, acid, industrial and metal with a modern, tight production that is synonymous with the French these days.
As well as making a name for himself with releases on Peace Off, Murder Channel, PRSPCT and now his own label Concrete Collage, it is Stazma's live show which displays his work best. A frenetic, yet finely tuned assault on the senses.
2020 sees the release of Stazma first full length album "Shapeshifter", less violent than before, more experimental and still very weird and intricate.
Repeat Eater
In 2016 he started a new alias, Repeat Eater, creating organic and weird acid music using analog synthesizers and drum machines, both live and in the studio.
Julien Guillot is also a sound engineer at his own "Electric Voyage Studio", half of the band Golden Fangs, a sound designer and a teacher in sound synthesis using modular synthesizer at "Les Escales Buissonnières" in Lyon.